Spideralex will introduce us to Feminist Futurotopixs. This workshop will enable participants to dream, invent and desire together feminist technologies. They will invent narratives, speculative fiction and radical imaginaries that work as alternatives to existing oppressive or dystopian models. The workshop is oriented at co-designing stories and creating new worlds as processes to imagine and dream together about feminist desired futures. Participants can come with an open and curious mind, open to imagine and share with others about alternative realities they have seen in their dreams or they have daydreamed or they just always wished they were real. Desiring together will enable those dreams to become our next reality.
Spideralex is a cyberfeminist. She founded the Donestech collective which explores the relationship between gender and technology. She coordinated the international network "The gender and technology Institutes", which developed training to include gender in digital security for women human rights defenders and LGTIQ activists. She is the editor of two volumes on the panorama of technological sovereignty initiatives. She also supports feminist infrastructure initiatives such as feminist servers. In her free time she organises feminist futurotopias workshops.
The Feminist Hack Meetings (FHM), organised by Artemis, Angeliki and Julia, are a series of research meetings and workshops that explore the potentialities and imaginaries of feminist technological collectives. These gatherings aim to challenge who counts as a hacker, and what counts as hacking. The diverse activities of these gatherings will include sociopolitical discussions around technology and feminism, storytelling, prototyping and skill-sharing, as well as art experiments. The sessions are open for anyone interested in technology and the processes of shaping it, to discuss and work together. More in the wiki of FHM.
Participants can join online or physically at Varia and bring only their laptops. For the people online it would be handy to have some paper and markers. We offer food and drinks in the space. We will use masks in the space. We will provide them in the space but you can bring your own as well. We also kindly ask you to stay home if you feel unwell.
---
Schedule
11:00-12:00 workshop
12:00-12:10 break
12:10-13:00 workshop
13:00-13:15 wrap up
To register, please send an email to estragonius@protonmail.com mentioning the name of the event in the subject line. Keep in mind that the positions in Varia are limited.
---
Date: 6th of November 2021
Time: 11:00-13:15 CEST
Location: Varia + BBB room
Note: This session will be held in English.
---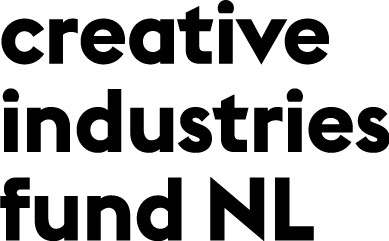 This event is made possible with the kind support of the Creative Industries Fund NL.
---
---