The Internet is a medium synonymous with modern communication. It's weaved into the fabric of reality, setting the boundaries of what types of communication are possible. High-bandwidth, high availability networks are implicit in our daily life. Communicating with our neighbours with the same tool we use to talk to people on the other end of the world seems rather excessive. Why race on the information superhighway when you can leisurely cycle on the information bike lane? What if there was a communication medium where information only exists for a brief moment when it's transmitted, with the data not being encapsulated in packets, routed all over the world and saved along the way?
We invite you to explore audio only, short range communications together. During a 3-day hands-on workshop we'll investigate license-free radio as a low-tech and low-power medium for keeping in touch with each other. We want to look at radio as a medium that you can participate in instead of consuming it. We'll explore the aspects of locality and community present in radio.
During the workshop we'll experience talking to each other using a PMR radio. We'd like to practice running a radio net together. Additionally, you'll have the opportunity to send and receive a low quality picture using SSTV! We want to create space for technical and non-technical discussions around radio. If the space weather allows we'll show you the wonderful world of ham radio & high-frequency communications.
If you are interested please register by filling in this form by 7 December 2022. You don't need to know anything about radio in advance. We're looking for a group of 15-20 people with interest in communication. Attendance on all three days is appreciated.
Date: Thursday 8th December - Saturday 10th December 2022
Time: 16:00-20:00 on Thursday and Friday, 12:00-18:00 on Saturday (with a lunch break)
Location: Varia (Gouwstraat 3, Rotterdam)
PS. Thanks to Han for the wonderful poster!
---
This project is supported by the Creative Industries Fund NL.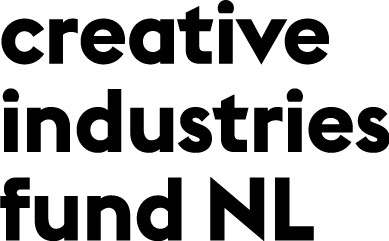 ---